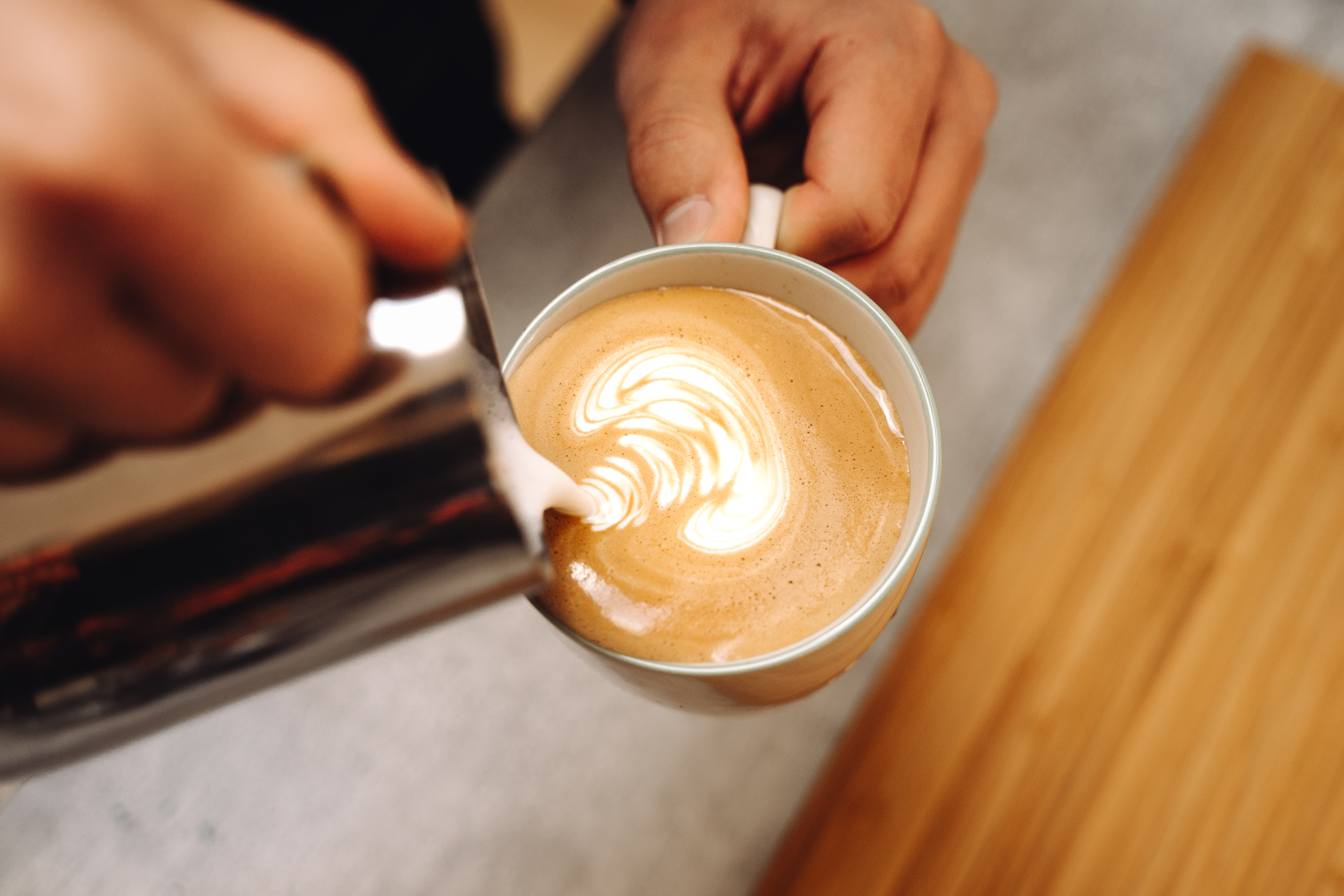 #News
11 thoughts on the Specialty Coffee Industry 2019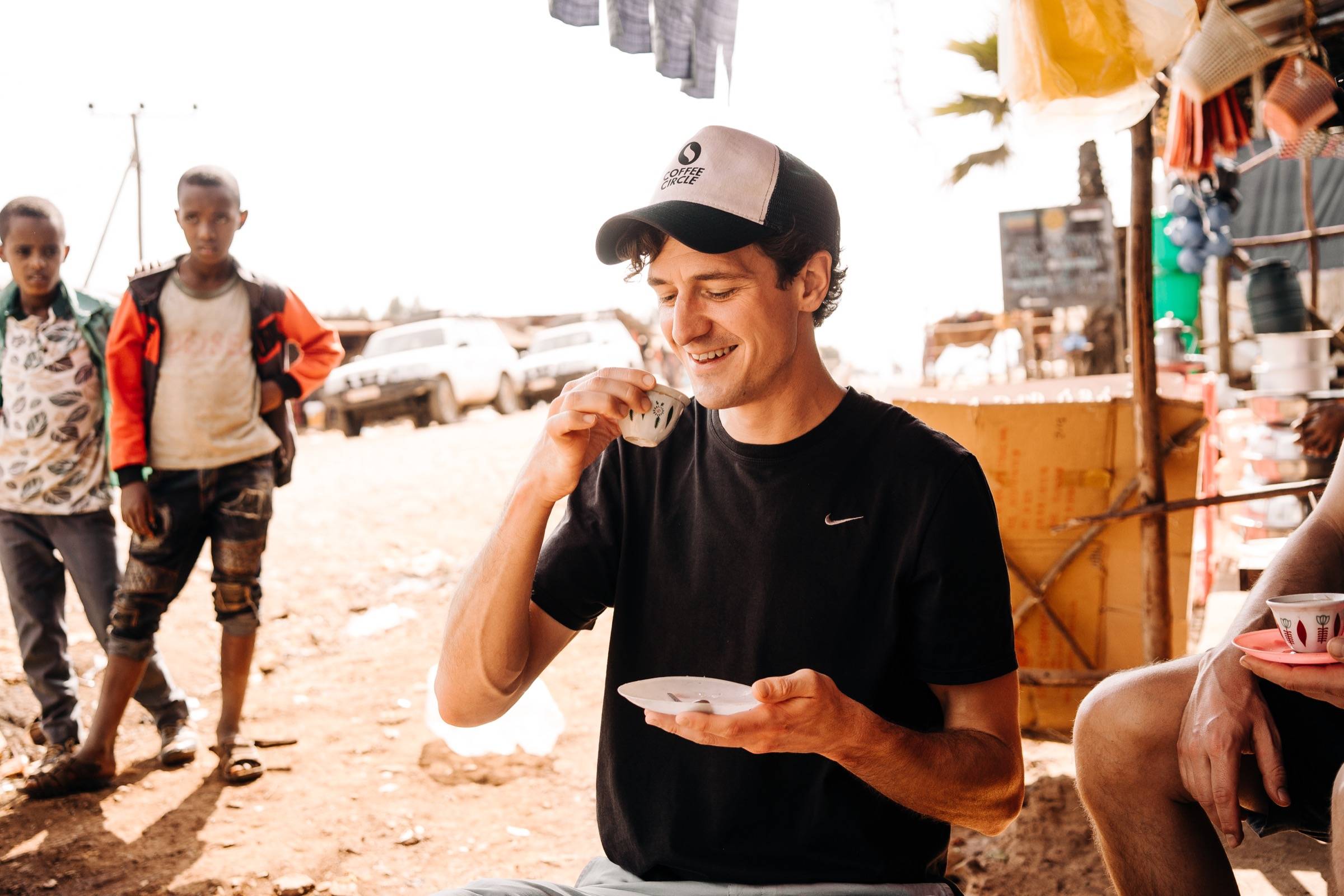 I'd like to share my thoughts on the development of the market, key trends in Specialty Coffee I'm seeing, and our strategy within the bigger picture. This is my take on it. Everything is based on my personal experience and observations of the last 12-18 months. I have not traveled the entire world, nor read all of the great books and papers. This should be understood as the view of a Berlin-based Specialty Coffee Roaster.
2018 was another successful year for the Specialty Coffee industry. I think we are still in the very beginning of a new coffee era. I recently compared Coffee Circle to an 18-year old, and I believe that the Specialty Coffee industry is in a similar state. Matt Perger explained it nicely in his 2016 Tamper Tantrum talk with the "Dunning Kruger Effect". I am convinced, that there is still so much to explore in Specialty Coffee, there is still so much we don't know. And that is great! I am more than happy to engage in a conversation! Please reach out to me: martin@coffeecircle.com.
11 topics, I'm talking about in this article – click to jump! ?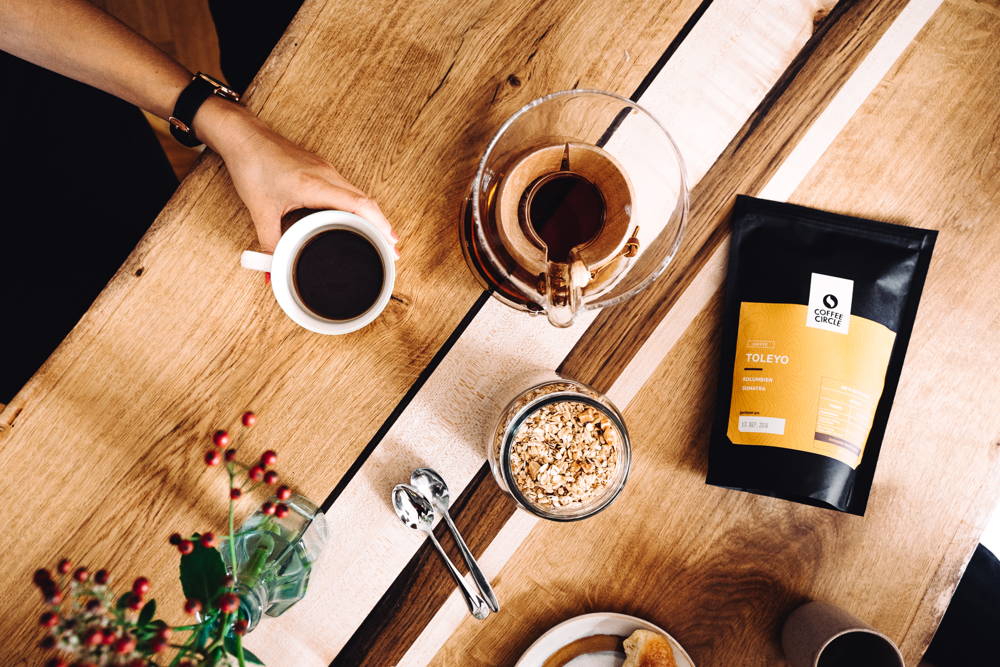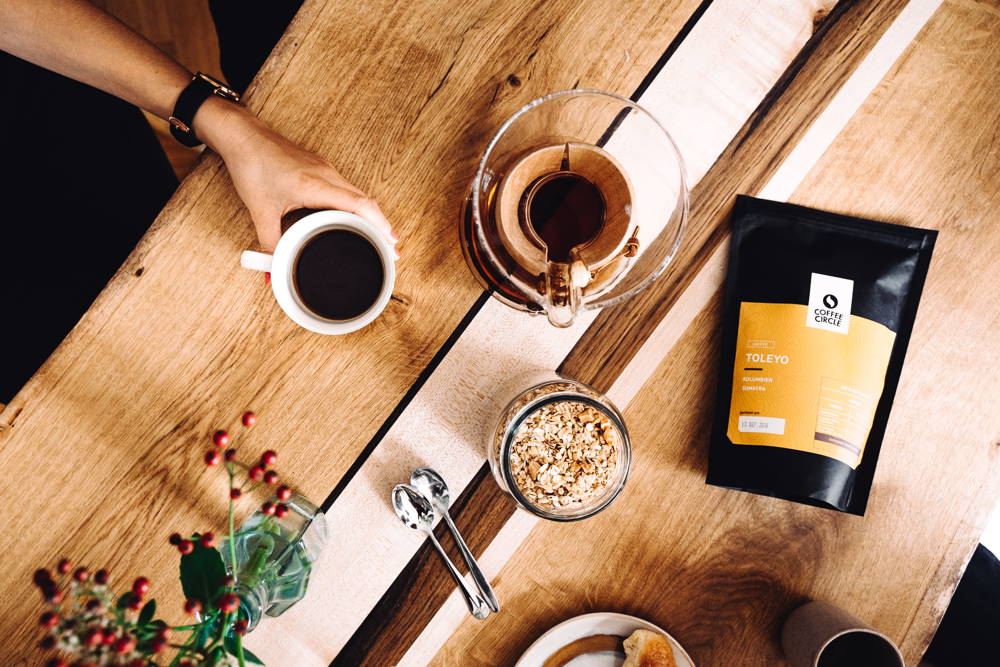 What's up in 2019 for Coffee Circle? I'm sharing our plans with you.
1. The Blue Bottle story and the impact on the Specialty Coffee industry
It was in late 2017, when Nestlé made its mark in Specialty Coffee by acquiring Blue Bottle. We have seen acquisitions before, especially by JAB (Intelligentsia, Stumptown, others), but Nestlé brought it to a new level.
Nestlé bought a majority stake for a valuation of 14 x revenue, the equivalent of around 20m USD per Blue Bottle Coffee Shop. This is the valuation of a Tech-Company. That is significant, and a bit insane. It's too early to know whether this investment pays off for Nestlé, but the strategy behind the acquisition was different than the usual coffee market consolidation strategy of players like JAB. I read the following two effects out of the acquisitions:
a) It is a great sign for the industry. With this investment, Nestlé commits to the attractiveness of Specialty Coffee for an upcoming generation of coffee drinkers. I expect this to bring more investor money into the industry, which will ultimately open up better opportunities for Specialty Coffee Roasters.
On the one hand, established specialty roasters will have it easier finding investment for their growth. On the other hand, it will bring up a new generation of roasters which will be much more customer centric, more inclusive with their consumers and better educated in all functions from the start (green, roasting, serving, marketing, sales, business, etc.). They will be younger and thus more tech-savvy.
I believe that more investment in the industry will speed up the growth of Specialty Coffee roasters and make them financially more solid companies. I expect this to lead to better products, faster market growth, better user experiences, more transparency, more impact for farmers and also better career prospects in the industry.
I also expect this to create a new industry leader in Specialty Coffee in 10-15 years, similar to Starbucks today. I believe there will be a disruption in the industry which will be driven by a significantly better consumer experience in coffee overall, strongly facilitated through technology. I believe we will see a first Specialty Coffee company preparing for IPO in the next 5 to 7 years, which will be confident enough not to be bought by Nestlé or JAB.
b) One downside of the ongoing industry consolidation is the increasing pressure on importers, exporters and ultimately coffee farmers. If Specialty Roasters like Stumptown, or Intelligentsia become part of a powerful green coffee buyer like JAB or Nestlé, the first thing they do is negotiate payment terms with their green coffee supplier. They pushed their payment targets from 30 days up to 270+ days, meaning an extended free credit line of eight plus months. The more coffee you buy, the higher the accumulated free credit. Economically this is a smart move, but it significantly increases pressure on the credit line of suppliers, so they find ways to compensate that… and shit flows again down the value chain. There is a great re:co talk on this by Sara Morrocchi on Youtube!
I also believe that the acquisitions will slow down innovation. I believe that Intelligentsia, Stumptown and now also Blue Bottle didn't finish their job. Half-way through forming the industry, they kind of left the game. Why is that? You can argue that with more financial capacity, the acquired companies have more power to finance coffee research, do more crazy experiments and projects with farmers at origin etc.. That is a valid argument, but I think highly unlikely, at least on a larger scale (beyond CSR stuff). Nestlé and JAB acquire companies to ultimately generate higher profits. So I expect all available resources to be invested in economic growth. Further, I believe that it will be harder for them to hire the greatest talent to drive innovation in such a strongly profit and growth driven environment.
2. The end of waves
I believe we will stop telling the story of the waves. Third, fourth, fifth… who understands it, and who cares anyway? I believe Specialty Coffee has outgrown the need to diversify through one wave or another. Either you know coffee, focus on quality in each step, are open for learning, apply new technology and ultimately serve a better cup – or you don't. That is the only definition that will count. This is what consumers will increasingly taste in every cup, or realize within the first second they enter a coffee shop.
3. Cost of production and "the new traders"
The low C-Market price in 2018 will have a long-term effect on the discussion of truly fair prices and true cost of production of farmers worldwide. It felt like the first time that we as an industry admitted, that the FOB prices we pay to farmers don't tell us if we pay fair. That alarm clock was long overdue, and it made it clear to me, that we still have a long way to go to know for sure if Specialty Coffee really improves the situation for farmers in the long run. For some maybe, but for the majority of farmers, I am in doubt. I expect us to learn a great deal about that topic in 2019. Read here more about my thoughts I shared last year!
The discussion will have various effects on the industry. Foremost, it will lead to higher demands of Specialty Coffee Roasters from their traders. Roasters increasingly want to be sure traders care about the growers, want them to invest in quality improvement programs, to build long-term relationships, want specific processing methods and want professional storytelling and marketing material and I expect traders to adapt their services to the changing demands of roasters.
I expect that traders will launch larger "cost of production" studies, make their calculations and practices more transparent to the roasters, pay more to farmers where applicable and also take over some of the grower's risks. I also expect some traders to increase their offering of marketing material, and being paid a significant premium for all their additional effort and service. I believe roasters are willing to pay that premium if they get more than "just" a good quality coffee at a reasonable price.
If this is going to happen, we will all benefit from it. The increasing work with the growers will create better quality coffee and ultimately a better tasting cup. Better marketing and storytelling will further make it easier for consumers to differentiate between roasters and make them pay a premium. That additional money in the value chain will give all players in the value chain the chance to make it truly fair and financially attractive for everybody involved. A side effect will be that roasters will be increasingly proud to admit that they buy their coffee from specialty traders, probably reducing the number of unnecessary and expensive "origin trips".
I admit, there is some hope in my thoughts, but that would make so much more sense to me. Why should roasters engage at origin and not traders? Traders are much closer to the growers, their buying volume is significantly higher, their knowledge usually better.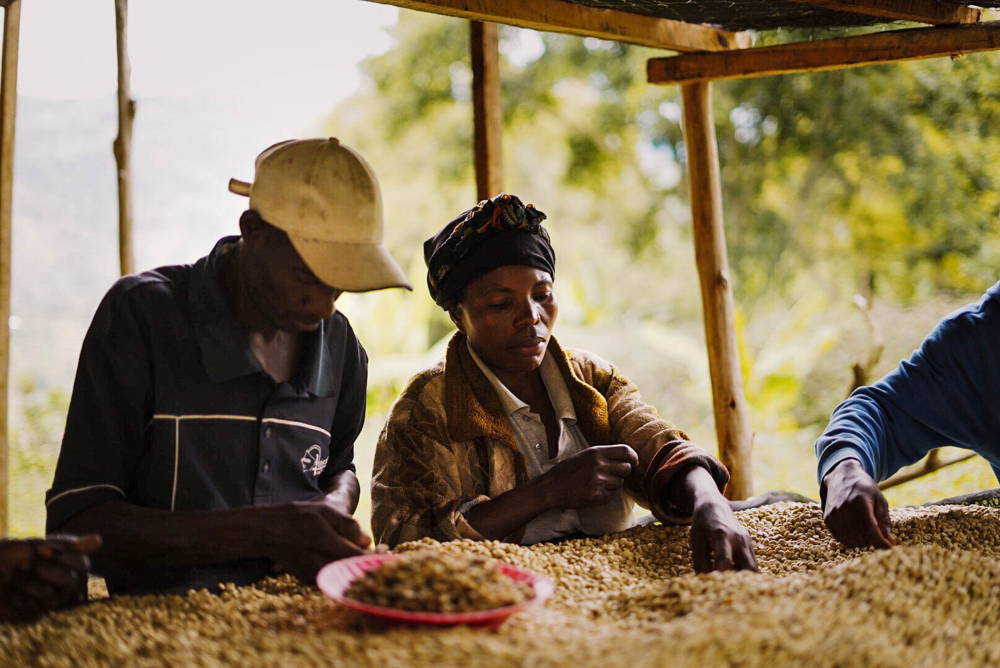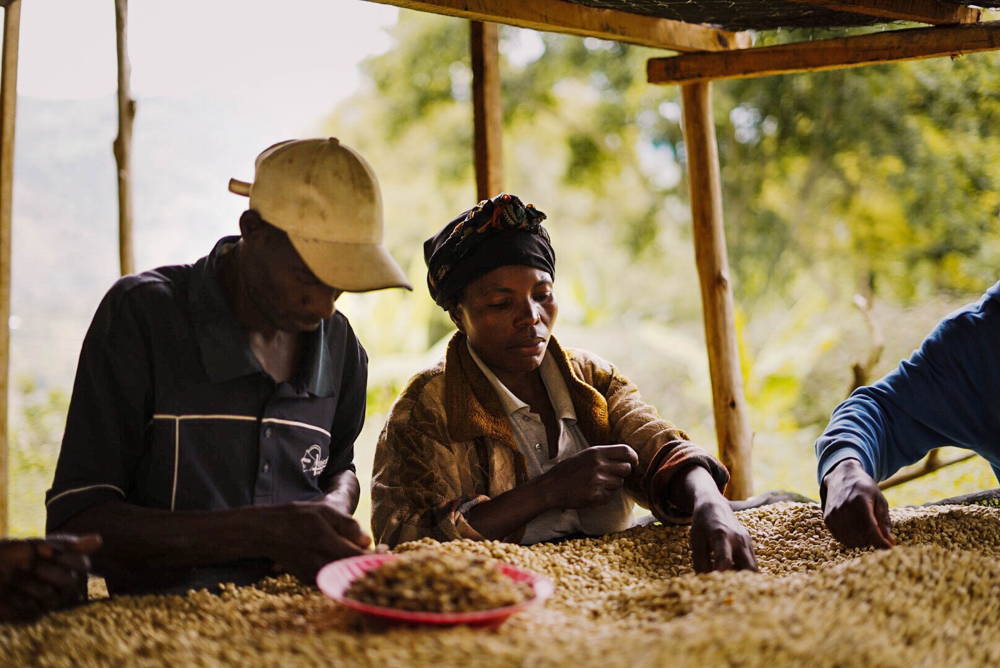 4. Technology solving the myths of trading
I believe we will continue to see technology solving the myths of trading. Platforms like algrano, SaaS companies and further capacity building at origin will increasingly show roasters and farmers that risk management, financing, forwarding and ultimately doing the technical trade is no rocket science. As I said, I expect traders to become more transparent, so it will ultimately stay a financial decision whether you want to do the trade yourself as a small roaster or farmer, or not. I expect that most of us will stay close to our trading partners, maybe increasingly switch to more user friendly and transparent trading platforms. For small scale roasters, it just does not make any sense to be involved in trading / direct trade, nor does it for every farmer or cooperative. About five years ago, Michael Neumann told me that every player in the coffee value chain has its role, and that full integration won't work. Back then I disagreed, and he mildly smiled at me and said: "On your scale that might be working." Today I understand his position. Without traders, the Specialty Coffee scene would be far less developed. Even the giant traders play their role as some Specialty Coffee traders and bigger specialty roasters facilitate and/or finance their coffee through Neumann, Olam or the like.
5. Who will start the race for "the new Kingmakers"?
Still, the coffee industry is very old school and low-tech. But it started to change. Technology companies like Cropster, who became successful with a SaaS model for roasting, gradually added quality management, warehousing service and a B2B green coffee trading platform to their service, will increasingly disrupt the industry. I don't expect it for 2019, but in 2020 one of the large players in coffee will make a move and buy into a disruptive business. Most likely a big trader realizing that acquisition in the green trading area is not about consolidation of green volume and market, but acquisition of tech and talent to develop products for the roasters of tomorrow. They call it "Acquihire". This is what I would recommend to read in that regard: read here!
6. Us growing coffee
I am happy to see Specialty Coffee developing further down the value chain. We keep learning about growing coffee, about varieties, we keep experimenting in processing, we increasingly take risks by investing in farms and land. And we keep investing in capacity building of farmers as well as developing new specialty origins like the DR Congo, Laos, Myanmar or Indonesia. In combination with increasingly knowledgeable roasters, flexible traders, baristas and coffee drinkers, this will further develop our understanding from plant to brew. If we keep sharing that knowledge with growers, we will come closer to a more effective and economically more viable value chain for all players involved. Interesting first hand experiences by Tim Wendelboe, click here!
7. The future engineers coffees
The aforementioned development will also bring more and more "engineered" coffees to coffee shops, engineered from the variety, growing area and processing into the cup. For example, the perfect bean for an Espresso for the respective water, machine and drink served. I expect that to continue, leading ultimately to improved user experiences in coffee shops, but also in home-brewing. That development and increased understanding will also have its effect on brewing methods, where we will see more automated brewers in coffee shops brewing more consistently than with manual techniques.
8. Ethiopia: Turning our back on cooperatives
We will see less social impact of Specialty Coffee in Ethiopia, one of the largest small-holder farmer countries. The change in the trading system, now making it possible to source traceablely through ECX, leads Specialty Coffee traders to avoid working with cooperatives. After all, coffee quality, specific processing methods, export speed and shelf lives of green coffee, are easier to control when working with private farmers. We've seen most of the Specialty Coffee industry moving away from Coops, and I don't expect this to change. I expect Unions and Coops to adapt their pricing structures and hopefully adapt their production quality to the market demand. I hope they will adapt in both directions: offering cheaper (lower quality) coffee which is cheaper in production, and at the same time still do lot separation for specialty lots. What further pushes that development, is the largest Union (Oromia Union). It shows no particular interest in pushing Specialty Coffee. The majority of the sales is made with conventional coffee at much lower complexity, with less "annoying" specialty roasters and traders expecting special treatment. That is not beneficial for the cooperatives with Specialty Coffee potential under the Oromia umbrella, but I don't expect them to break out of the Union and doing direct trade.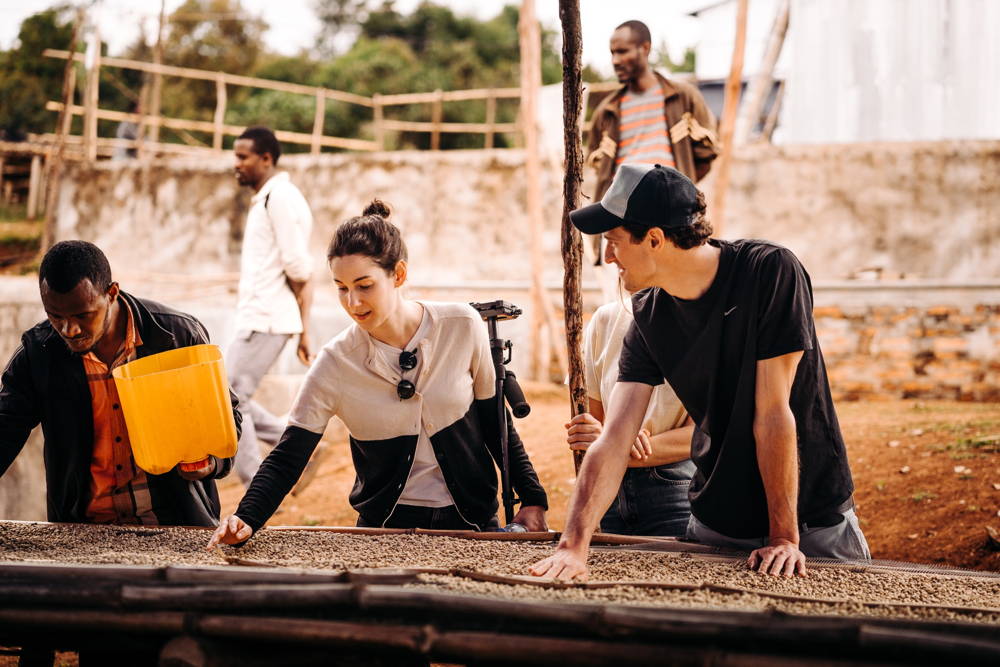 9. Direct to Consumer in coffee – wishful thinking or disruption?
I expect, 2019 will stay low-tech and thus, low convenience for consumers. Specialty Coffee is not digital, except on Instagram. But even the larger specialty roasters have not developed a solid understanding for eCommerce and Technology as its base. The fact that Nestlé bought Blue Bottle also for their "tech competence" cannot mean their eCommerce stack, tech team or marketing expertise. With around 300k monthly users on their site, Blue Bottle has the same traffic Coffee Circle has with a German only website. So we still miss a company, mastering the "Direct-to-Consumer" model across Channels on a larger scale. We saw One Dollar Shave Club, Casper and alike disrupting other markets with their D2C approach, not so in Coffee. There is no large roaster with sufficient focus, expertise and money to invest in the technology and team necessary. Nor is there any platform with significant traction. So let's wait for the next generation of Specialty Roasters. I believe we will see the first lights at the end of the tunnel in 2019. And I hope we can play a role in this with Coffee Circle.
10. The art of blending and "Fine Robusta" in Specialty Coffee
We see more and more specialty Robusta entering the market. I believe this will continue, bringing us very intriguing new taste experiences. Those fine Robustas will also have an increasingly strong impact on the overall mindset of blending in Specialty Coffee, for Espresso and also for Filter Coffee. Especially in countries which prefer a traditionally "darker" taste (e.g. Germany, Italy, France), I expect roasters to discover that blends aren't that bad after all – if you put at least as much love into the creation of a blend as you usually do into the development of a single origin. The surprising beauty of blending: Some of your old friends will say "Finally, this is a coffee I really like!" (and you wonder what they thought about your coffee before).
11. Cold brew is just cold coffee
I believe the success of bottled cold brew in Germany is in jeopardy. Hopefully I am wrong, but I don't see a cold brew brand with strong quality focus in combination with the financial power to push a true cold brew into the distribution structures we have in Germany (mainly supermarkets). However, we will see successful growth of mixed cold brew drinks from Tchibo, Melitta and other big brands. Nothing wrong with that, but we will see a clear difference between high quality true cold brews served in Specialty Coffee Shops and Commodity Coffee based coffee drinks, enhanced with sugar, milk and other ingredients to fit mass taste and target cost structure. The chance I see for bottled cold brew brands is taking the path through gastronomy, maybe a bit like Red Bull did it with "Vodka Red-Bull" back in the day.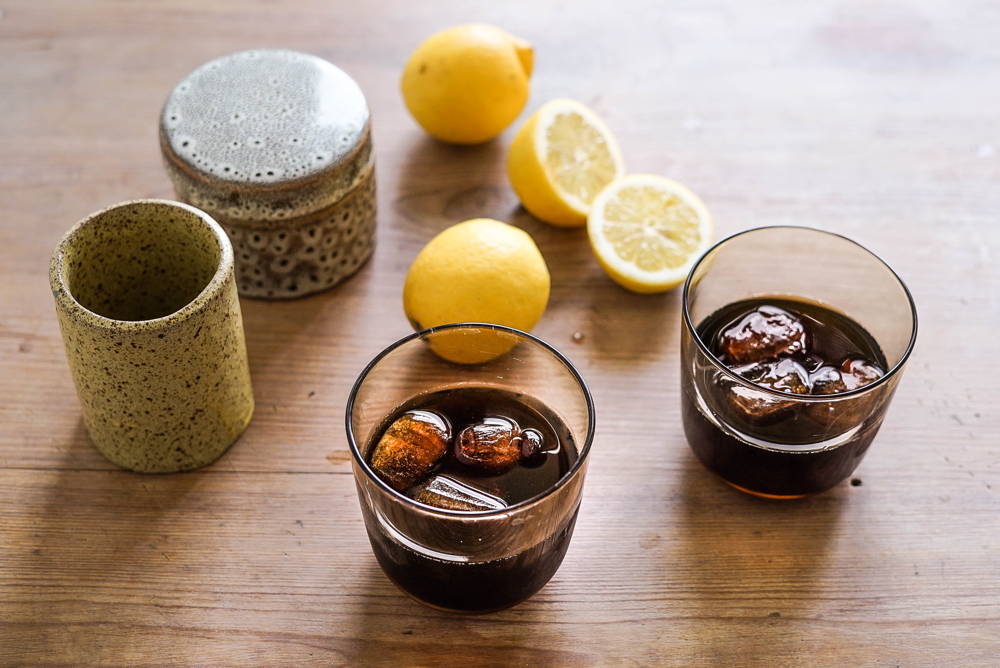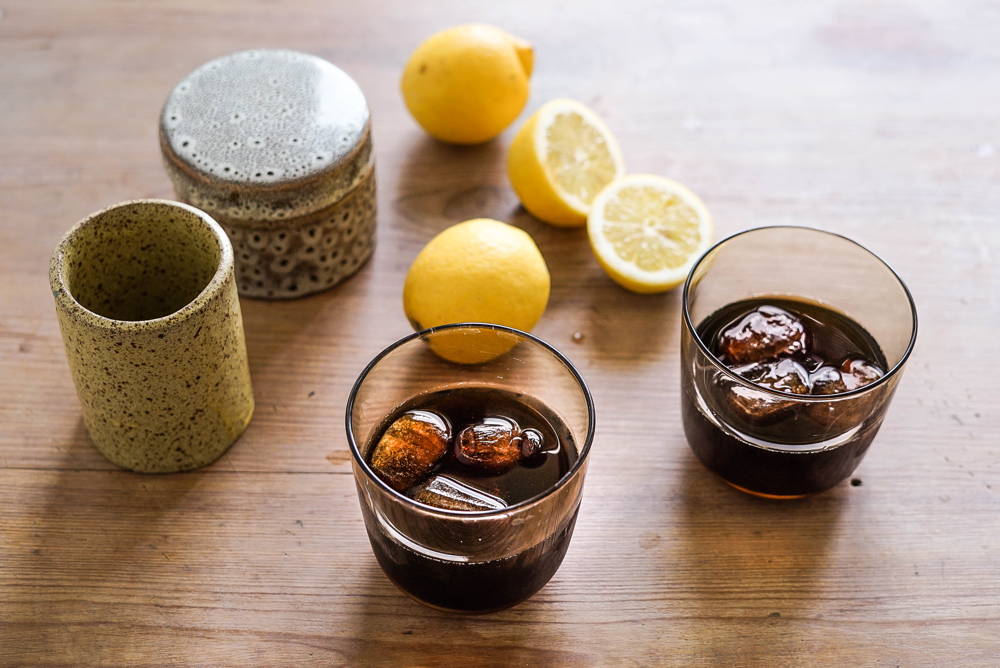 "This is the adventure we share with you" is the last part of our mission. Please reach out if you have any comments or suggestions. I would love to get in touch. Reach out to me via Email martin@coffeecircle.com, on LinkedIn or follow me on Instagram @martin.elwert!
These articles could be also interesting for you
What's in store for Coffee Circle in 2019 ? 5 things we may or may not do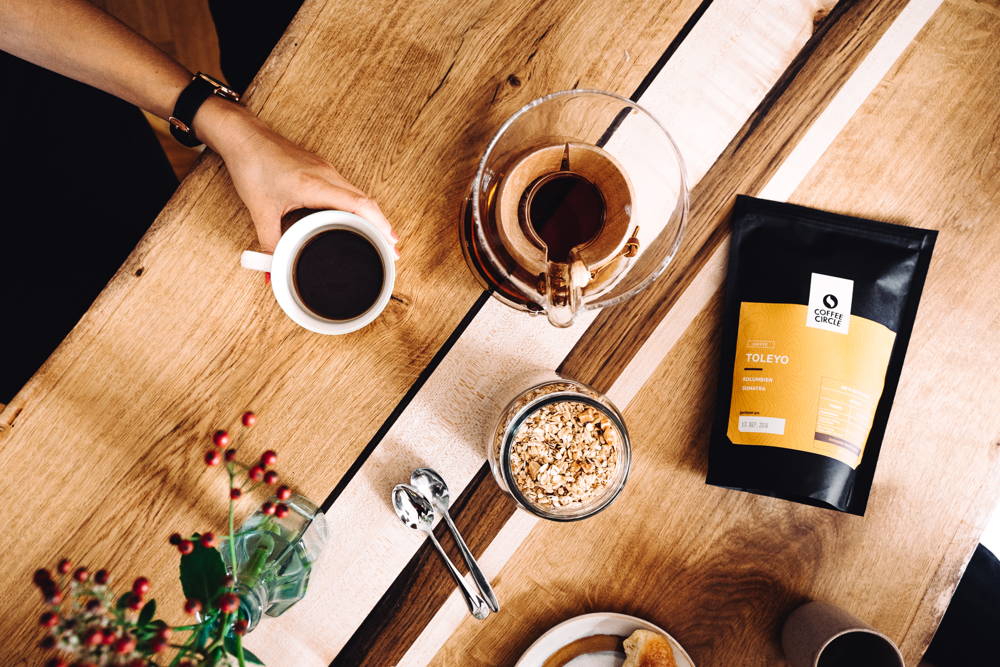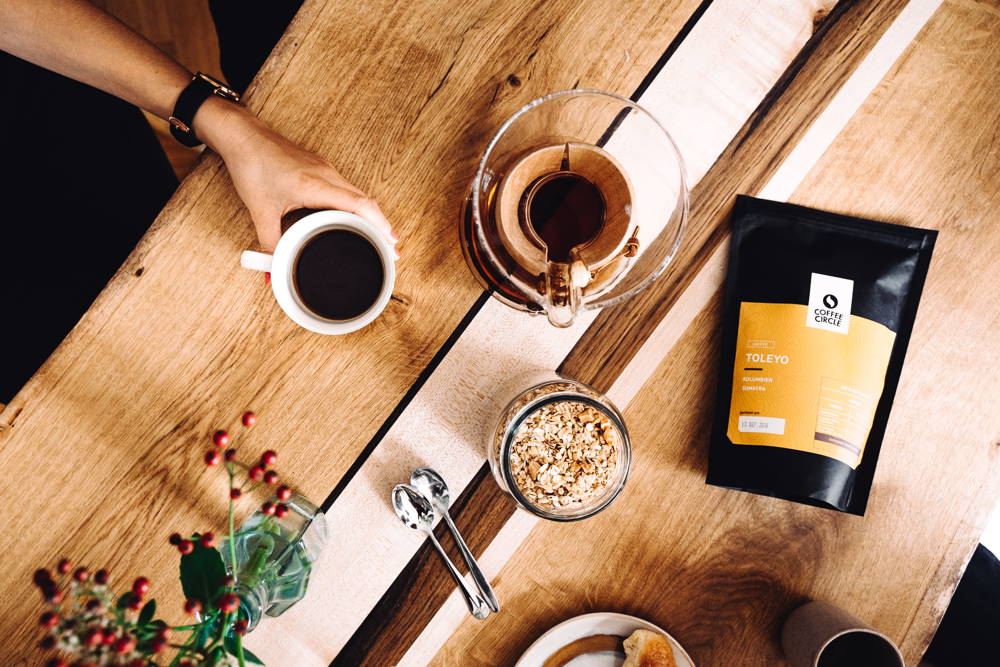 Are we really paying fair prices? A statement on the world market price.